Kristin Martin
Last updated: September 2020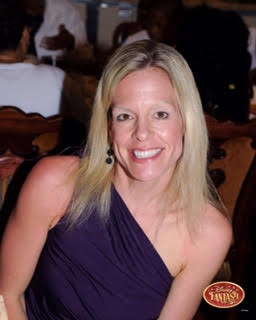 Kristin brings a different aspect to the Alzheimer's community. When it comes to this community, there are often times those left behind, the "forgotten generation." As caregivers are busy taking care of the family member with Alzheimer's, there are those family members that get pushed off to the side and they have to learn to deal and cope with this all on their own. This was Kristin.
She watched her mom take on the role of one of her grandfather's caregivers, while she personally dealt with losing her grandfather slowly and carrying on in her home without her mom readily available. And so, she became the "forgotten generation." The generation that is becoming adults, still need their own parents, and watching their family members slip away.
Alzheimer's hit her personally, as she watched the stress and strain it put on her mom, but also, as she watched her grandfather slowly slip away into someone she didn't recognize. He was one of her biggest role models and supporters. Watching him fade away brought about many challenges, but also contributed to her empathetic heart that is always willing to listen and to be a support for others. Along with having a compassionate ear to listen, advocacy is her passion.
Kristin and her husband, Dave live in Connecticut. She is a stay at home mom to three amazing and energetic boys that are 15, 12, and 9. She finds it a joy and privilege to be their mom and to watch them explore and learn about the world around them. Her family is her biggest accomplishment and she is so thankful for them. Kristin finds her strength in God and has relied on her faith to sustain her, hold her up, and offer her hope.
Kristin finds it a pleasure to be a part of the Health Union family and offering up a listening and supportive ear. No one should be alone, so know that you are not alone and together we can find a way to make a difference in the Alzheimer's community. Blessings and Peace!
Click here to read all of Kristin's articles on AlzheimersDisease.net.