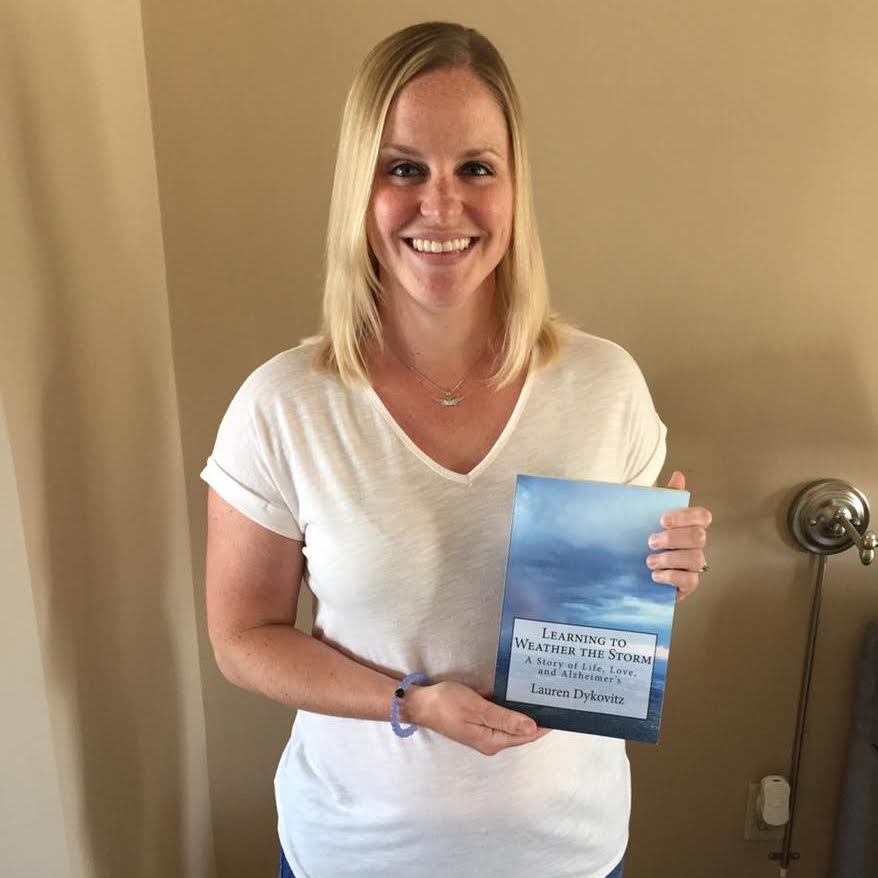 Lauren Dykovitz is a writer and author. She lives in New Jersey with her husband and two black labs.
Lauren's mom, Jerie, was diagnosed with Alzheimer's disease in July 2010 at age 62. Lauren was only 25 years old at the time. Jerie passed away in April 2020 from the end stages of Alzheimer's disease. Throughout her mom's ten-year battle with Alzheimer's, Lauren was both a part-time caregiver and long-distance caregiver. Later in her mom's illness, Lauren was able to be a daughter again when her family hired a care agency to help care for her mom at home. Lauren's mission is to help others on their Alzheimer's journey by sharing personal stories from her experience and the many lessons she learned along the way.
Lauren writes about her experience on her blog, Life, Love, and Alzheimer's. Lauren's work has been featured on Her View From Home, Love What Matters, and The Mighty, as well as several Alzheimer's blogs and websites. Lauren self-published her first book, Learning to Weather the Storm: A Story of Life, Love, and Alzheimer's, which is available on Amazon. In May 2020, her book was recommended by Hilarity for Charity as their book of the month. Lauren is also a member of AlzAuthors, a group of authors who have written books about Alzheimer's and dementia. You can take a look at Lauren's book, When Only Love Remains: Surviving My Mom's Battle with Early Onset Alzheimer's.
.