God Helps Those Who Helps Themselves
Last updated: October 2023
Hi! I'm Carole, and I'm 70 yrs old; my husband and I retired to SWFL 9 yrs ago...
My memory was failing me
For about 3yrs my husband and I kept telling my medical doctor there was something off with me. My "in the moment" thinking or short-term memory was declining. It made me feel anxious. She prescribed Xanax for my "anxiety." I know now that it was only a bandaid. I felt my memory was failing me, and it made me feel anxious and crazy.
Time would get away from me
I especially noticed it while cooking in the kitchen or doing chores around the house. My personality was beginning to change. My happiness was declining, I became anxious, it took me longer to think things through, and time would get away from me while shopping. I could spend hours in a store just browsing and not realize it. So yes! I did have anxiety brought on by my "brain changes," which I was clearly aware of.
My siblings and I were Caretakers for my mother, who had Alzheimer's, so I saw firsthand the changes my mother went through, and I knew I was at risk. There was no denying that something was wrong with my thought pattern, which was changing me as a person. I would get agitated easily. My housekeeping was failing; time passed quicker, and less was getting achieved. I was feeling anxious and depressed…I didn't want to talk on the phone but didn't mind texting or private messaging, that way, everything was in writing in case I forgot something.
A not so helpful doctor appointment
Then COVID set in, and my social life stopped. I had plenty of time to read up on my memory problems and get ready for my next yearly doctor's appointment. As usual, she brushed me off again. She said I did fine on her little memory test (missed 3). I could draw a clock, but what I couldn't do was repeat back to her two random words out of a series of 15. Again, she said that I was fine and to continue the Xanax for my anxiety. I was so upset after that appointment!
Finding help on my own
I came home and Googled "Alzheimer's Help"...and there was my answer. It showed me several locations here in SWFL where drug study trials were being done for lots of things, including Alzheimer's. I called and got an appointment.
On the first visit, there was a solo interview and memory testing. I did fairly well until he asked me to repeat 20 random words back to him. I could never get past 3 or 4. He repeated the test several times. I became upset and cried. Clearly, my short-term memory was bad, and I had a problem. Three days later, the lab called me back and wanted me and my husband to come back in, and I met some different people…nice, educated people who listened and showed concern and told me lots more about their BIOGEN drug study.
I met the Neurologist at the study lab as well. They wanted to run tests on me. I had a physical, they took bloodwork, blood pressure, and U/A, and they scheduled me for an MRI and a PET scan. Perfect!!! Finally, I was going to get some answers, and it was all paid for by them. After 3 wks…I finally got the call that I DIDN'T qualify for their "BIOGEN" blind drug study. I was confused and needed answers. Why not? What exactly did my tests show?
Enrolling in a study
Then 3 wks later, they called me back in and explained how Biogen was on hold by the FDA for the moment, but they did offer me a spot with Eli Lilly's drug study for "Donanemab." It was in its final stage, and it wasn't a "Blind Study,"….so I would be getting the treatments for 18 months. I said, "sign me up!"
Sooooo, since last October, I have been getting monthly infusions with follow-up PET and MRI scans every other month. It's been a positive experience…I am meeting other nice ladies getting treatments, and we are sharing our stories, so it's like being in a support group too.
I'm finally getting help
I'm finally getting help, and it doesn't cost me or my Medicare Advantage Plan a penny. So my advice is never to give up and look for a NeuroScience Lab offering an Alzheimer's drug study close to you. We have to drive an hour away, but they pay my husband and me both for our time and our gas, and I'm getting infusion treatments for 18 months, which I am hopeful they are helping.
.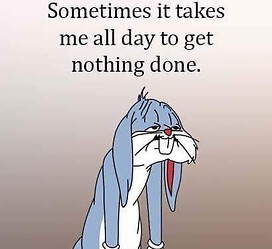 This article represents the opinions, thoughts, and experiences of the author; none of this content has been paid for by any advertiser. The AlzheimersDisease.net team does not recommend or endorse any products or treatments discussed herein. Learn more about how we maintain editorial integrity
here
.

Community Poll
Have you or your loved one been diagnosed with Mild cognitive impairment?