Caring For My Husband With Early-Onset Alzheimer's
My husband just turned 60. He was diagnosed with early-onset Alzheimer's dementia at the age of 54. I am his full-time caregiver. I still try to work a full-time job with the help of a caregiver that stays with him during the day.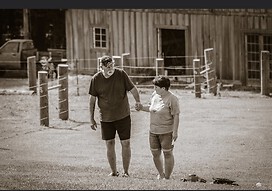 This is our story.
Share Your Alzheimer's Story Today
Help others feel a little less alone
This article represents the opinions, thoughts, and experiences of the author; none of this content has been paid for by any advertiser. The AlzheimersDisease.net team does not recommend or endorse any products or treatments discussed herein. Learn more about how we maintain editorial integrity
here
.

Community Poll
Which of the following topics resonate with you the most?